Oak Brook is a wonderful place near western part of Chicago, in a village in DuPage County with a marginal area in Cook County, Illinois.
Renowned for its shopping precinct—the Oakbrook Center—it's strategically positioned near Interstate 88 and Route 83. Inaugurated in 1962, this commercial haven ranks as the second-largest shopping hub in the entire Chicago metropolitan expanse.
Located just 30 minutes from downtown, this outdoor retail hotspot in Chicago's western suburbs is the ideal for watching a movie, enjoying numerous entertainment facilities and relaxing spa treatment.
Current anchor stores include Lord & Taylor, Macy's, Neiman Marcus, Nordstrom and Sears. Other major retailers include Apple, Crate & Barrel, Mark Shale, Microsoft, Pottery Barn, Tesla and Pinstripes. The center also has more than 25 restaurants, like Antico Posto, Cheesecake Factory, The Clubhouse, Corner Bakery, Maggiano's Little Italy, Mon Ami Gabi, Reel Club, Stir Crazy and Wildfire.
The Oak Brook shopping center is surrounded by gardens filled with flowers, fountains, trees and ponds, this open-air center attracts a wide customer base from the entire Chicago metropolitan area and the Midwest.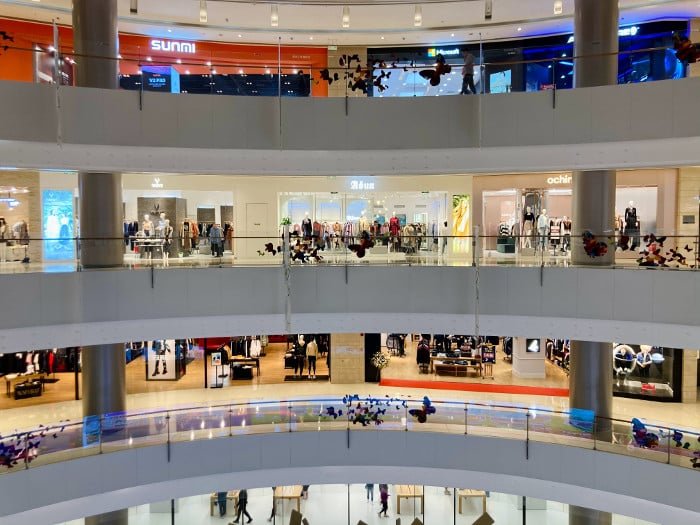 Oak Brook Promenade: An Oasis of Elegance
Beautiful shopping center with  European style architecture, which provides retail, restaurant and café space. The center has a wide area for walking, a beautiful pond with walking trail, outdoor seating, and fascinating landscape.  Main shops are:  Allen Edmonds, Arhaus Furniture, Helzberg Diamonds, Joseph A. Bank, Select Comfort and Thomasville Furniture, Fusion Academy. Promenade restaurants include Omaha Steaks, La Barra, Kona Grill, Labriola Bakery and Café and McCormick & Schmick's.
Elevate Your Chicago Weekend with FocusTimeEscape: An Unmissable Experience
If your weekend plans include an excursion to downtown Chicago, consider augmenting your itinerary with a visit to FocusTimeEscape in Westchester, situated in close proximity to the Oak Brook Center.