Escape room (or Escape game, also puzzle game, adventure game, breakout room) is a modern innovative immersive attraction in the form of puzzles which should be solved in the locked room during particular time, usually 60 minutes. The goal is to find the answer to a problem or mystery and way out from the locked room.
The first this concept was proposed in 2003 in USA (Indianapolis). The room was called True Dungeon, in which there were combinations of mental and physical puzzles to accomplish a goal in a limited amount of time and game rules are based on the third edition of Dungeons & Dragons.
After that the idea spread though the world, especially in Kyoto (Japan) in 2007, in Australia and Singapore by the 2011 and other countries.
In 2012 a Swiss physics professor created a scientific escape game for his students. The game was later offered to the public under the name of Adventure Rooms and distributed as a franchise in twenty countries. The Adventure Rooms introduced scientific puzzles (e.g. hidden infrared or polarized codes).
By November 2019, there were estimated to be over 50,000 escape rooms worldwide.
Japan
Japan is one of the countries where the concept developed quickly and broadly. The first real-life escape game was created by Takao Kato in Kyoto in 2007. Mr. Kato took inspiration from the "escape the room" video games and later his idea spread over the world including Budapest, Bern, Australia, San Francisco, Seattle, St. Louis, New York City, and Nashville with a name real escape game established by company SCRAP and it's branches.
In Tokyo you may find escape room called InSPYre, spy-themed escape game, where you need to enter the secret base of a criminal organization called Black-Max. There are 4 missions to solve a puzzle of enemy's plan. Each task duration is only 10 minutes.
More Japanese like escape game is called Nazobako and located in Tokyo Asakusa. You may choose from games "Zen", "Samurai Espionage" and "A Winter's Tale: The Secret Curse of Ice" and become a real samurai in Edo period. You may even wear special costumes and take a photo as a souvenir.
USA
In USA there are around 2,350 escape room facilities (2019 year data). The first one was opened in the United States in San Francisco, California. Though in 2012 there were only few such facilities, the idea incredibly spread by 2015 and become a great alternative to Halloween haunted houses as escape rooms are opened during the whole year.
There are some outstanding ideas like escape game to retrieve a stolen piece of art (The Heist, Nashville), to finish homework in a school (Playground, Dallas), to change the course of history on Titanic as a crew member (Titanic Escape Room, California).
The hardest escape room in the world is located in USA and is called Caretaker. Deep within the dark recesses of the forests in Oregon lies an evil like no other. A disbarred geneticist has unleashed giant wolf-like creates onto the town of Fair Oaks. Deep within these same woods lives a hermit the locals have come to know as The Caretaker and you need to help him to find a solution.
The scariest room in the world is The Basement located in California, USA. Ranked as a top of horror escape room where you need to escape a cannibalistic murderer played by a live actor.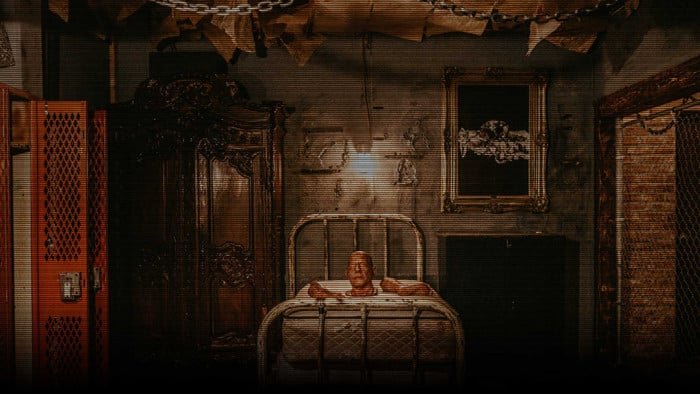 And we propose an interesting escape room called FocusTimeEscape, located in Westchester, Chicago, IL. with original and impressive Area 51—a government laboratory. It is widely believed that certain experimentation has been taking place within area 51, specifically the attempt to exchange human blood with undocumented fluids for some bizarre medical research. These alleged experimentation may be nothing more than media hype, however some say there is more going on. You must make a certain discovery and find out the truth behind Area 51.
World
Other interesting escape room ideas:
SHERLOCKED in Amsterdam, Netherlands – escape room is inside an actual bank vault, you have 90 minutes to steal a mysterious item from inside it.
ESCAPE BOATS-SOS (Ireland) – the first ever live escape room on a boat now open in Dublin's city center in Grand Canal Dock.
ESCHATOLOGY – the world's fastest growing escape-the-room franchise, located in Florida, Texas and Chile. It is a high adrenaline escape game where players are locked inside a themed room and must complete their mission before time runs out.